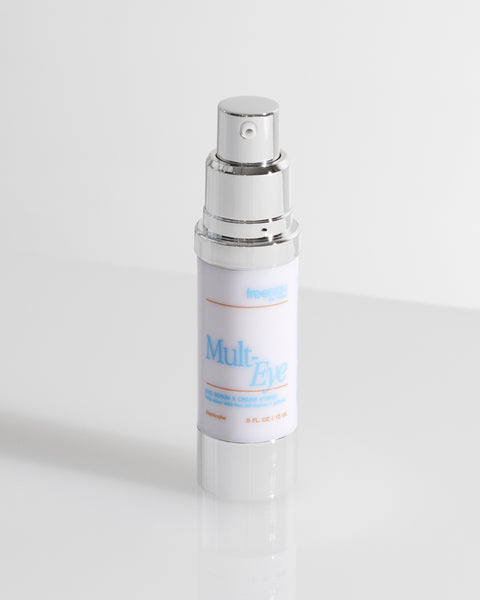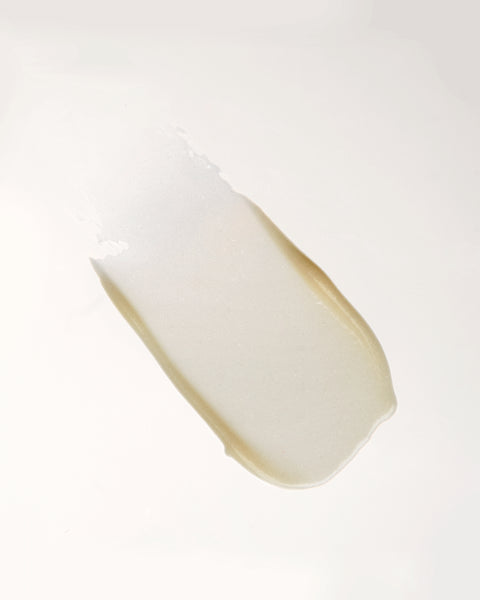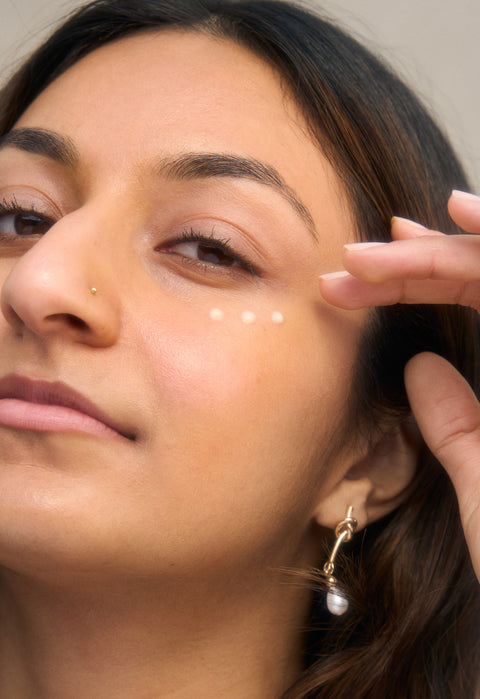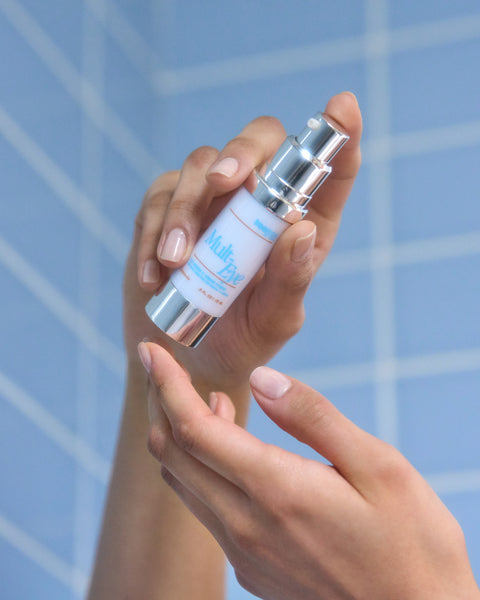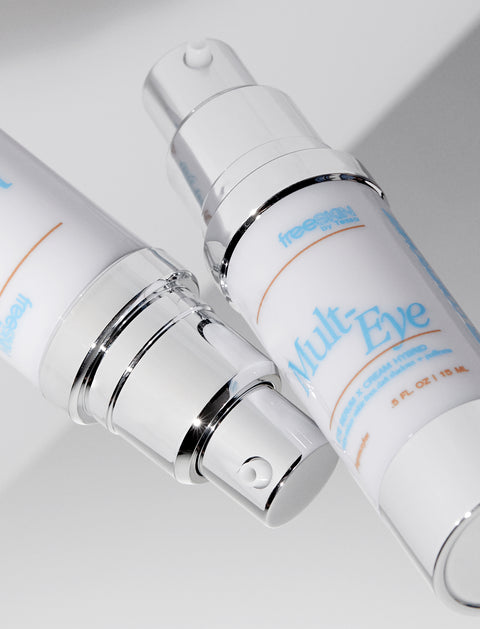 Mult-Eye
This multi-tasking, illuminating hybrid eye serum meets-a-cream lifts, smoothes and corrects the most prominent concerns around the delicate eye area, including:
+ lines and wrinkles
+ dark shadows 
+ puffiness
+ loss of volume, firmness and elasticity
All products are formulated to meet the freeSKIN philosophy & standard. Read more.
KEY INGREDIENTS
Niacinamide | a form of Vitamin B3 that assists in rebuilding ceramides, proteins and lipids for an improved barrier, firmness and radiant skin tone
Carob Seed Extract | phyto-repair molecules that accelerate the recovery capacity of damaged skin, rapidly reducing signs of redness, barrier and tissue stressors
Mung Bean Sprout Stem Cells | protect collagen and ECM (extracellular matrix) from harmful environmental conditions and photo-damage, reducing signs of sensitivity in addition to enhancing firmness and elasticity
Beautifeye™ | provides multi-functional age-defying action on the sagging upper lid; reduces the appearance of lines and wrinkles, dark shadows, puffiness, loss of volume and firmness 
Uplevity™ | an anti-gravity tetrapeptide that sculpts and firms facial contours
LiposhieldTM (Phyto-melanin) | helps shield the skin from exposure to the 'aging' light emitted by smartphones, tablets, computer screens and other sources of High Energy Visible Light (HEV) 
Rubixyl® | cell-signaling corneotherapy peptide that visibly smoothes deep lines, wrinkles and crow's feet
More Information
How to Use
In the AM + PM, after cleansing, serums, and moisturizer, dispense    a pearl size drop onto the ring finger. Apply over eye contours, creases, puffiness and wrinkles above and below eyes using gentle tapping and sweeping motions.
Full Ingredient List

In consumer studies: 
+ 84% felt that their eye area was instantly transformed 
+ 92% felt their eye area appeared smoother 
+ 88% agreed that their eye area appeared firmer and tightened
How to Use
This illuminating hybrid eye serum meets-a-cream lifts and smoothes.